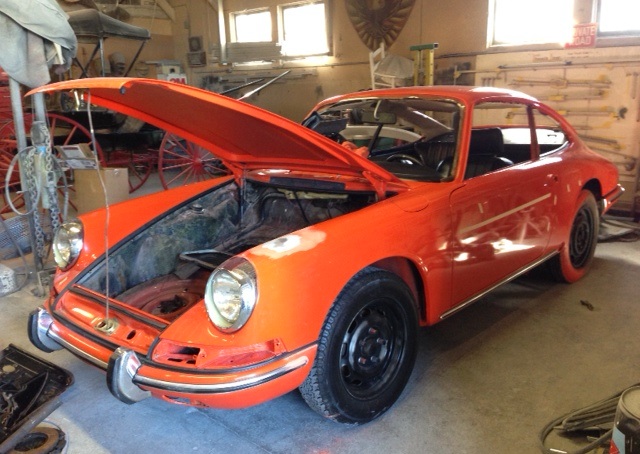 Current Porsche projects at TME include the following cars, all of which will be for sale in the future:

Slate Grey 1966 912 December 1965 production, factory slate grey/red car with matching numbers. The car is apart for paint and is getting a motor rebuild. Still several months from completion.
Irish Green 1967 912 Factory Irish green car getting a complete motor rebuild and repaint.
Burgundy 1968 911 Factory burgundy car, matching-numbers, getting a thorough going over mechanically and cosmetically. Estimated to be available in several months
Tangerine 1968 912 Factory tangerine car with fresh paint and interior. Estimated to be available in March of 2014 (pictured at right).