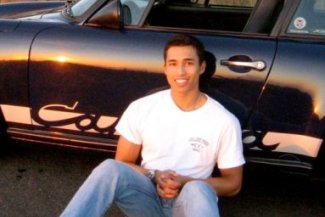 Derek Tam-Scott, Founder:
Derek is a lifelong car enthusiast. In fact, his enthusiasm predates his birth since his parents met when his mother inquired about a 1971 Porsche 911 his father was selling. He grew up around cars and there was always something interesting around, from Volvos, Triumphs, and MGs to Porsches and Italian thoroughbreds (click here to read about the ongoing Miura restoration). Derek's father raced successfully in the SCCA, winning the national championship in his class two consecutive years.
At age 16, Derek went to work one at of the nation's foremost special interest car brokers, Fantasy Junction. He eventually found his niche writing comprehensive descriptions for the website and client mailing list. He handled everything from a Citroen 2CV all the way up to multi-million dollar Ferraris and even an original factory competition Mercedes-Benz SSK.
He graduated with distinction from Stanford University in June of 2009, majoring in Science, Technology, and Society, with concentrations in Art History, and Civil and Environmental Engineering. He was elected to Phi Beta Kappa in his senior year, and went on to get a masters of science in Stanford's Sustainable Design and Construction program in the department of Civil and Environmental Engineering. He is particularly interested in the social and cultural implications of design.
Follow Derek on instagram: instagram.com/dtamscott