Old Pictures (1985-1990)
This is a selection of pictures from the binders showing the restorative work done in Texas between 1985 and 1990. This was all done before the car arrived in the California. Compare these with the pictures shown elsewhere on the site to get an idea of the extent of deterioration the car underwent at the hands of the shop in California.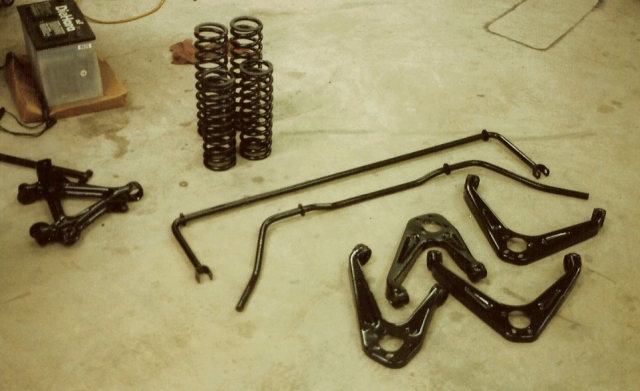 Restored suspension parts. This will all have to be done again.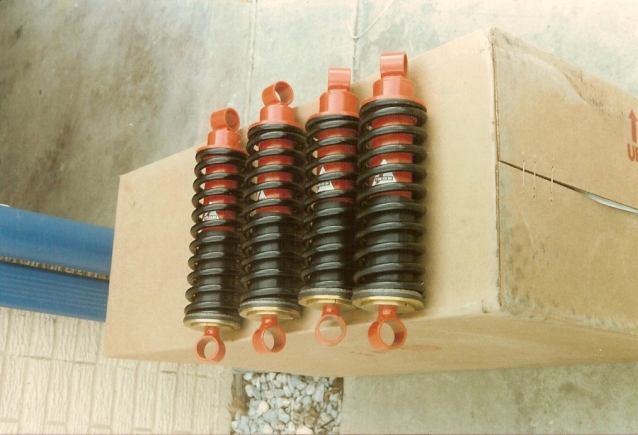 Restored struts, albiet with incorrect color springs.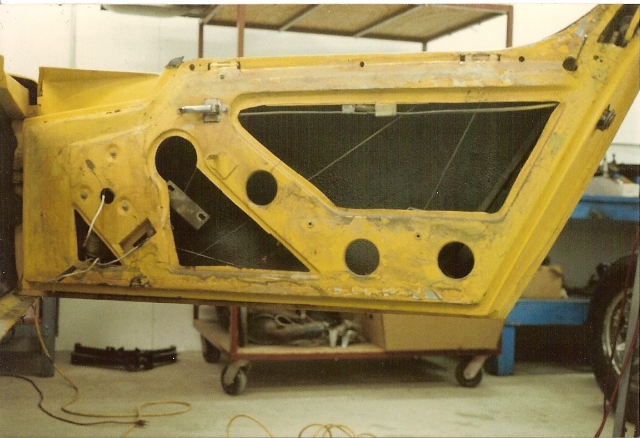 Door innards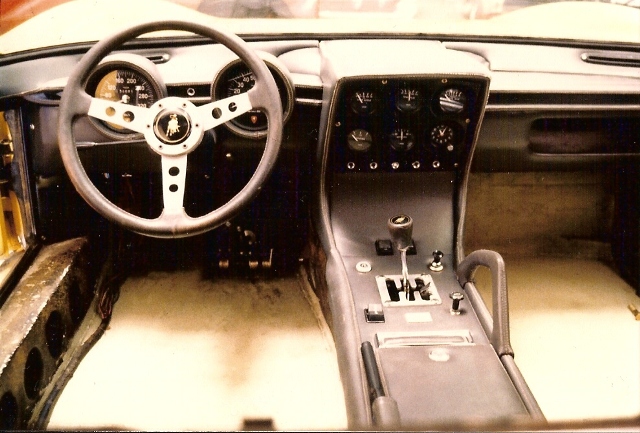 The original interior was still in fine shape before the car sat outside for so long.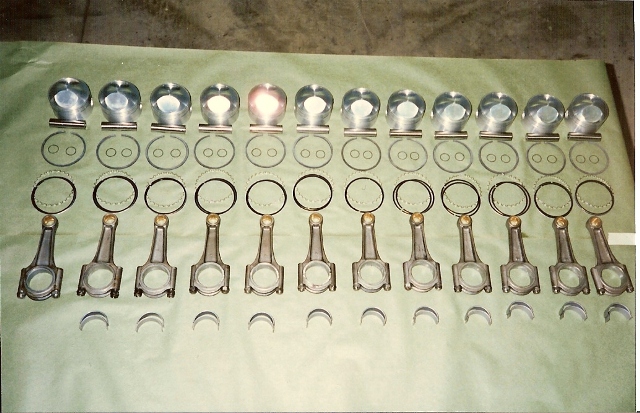 All new everything… Curiously, one of the pistons was discovered to be a used one when the engine was disassembled in 2007.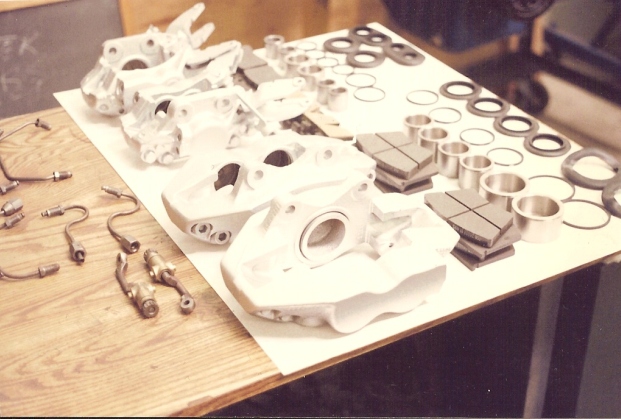 All new brake bits…all of this is being redone now. Again.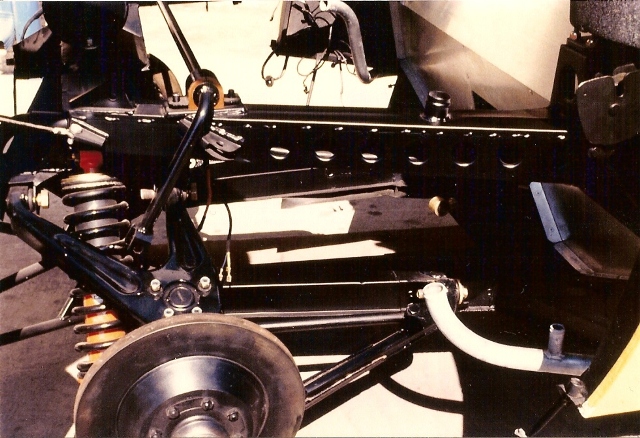 The rear end all restored and reassembled.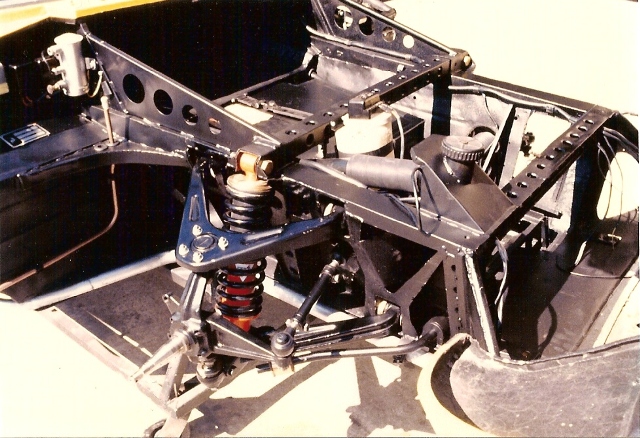 The front end all restored and reassmbled.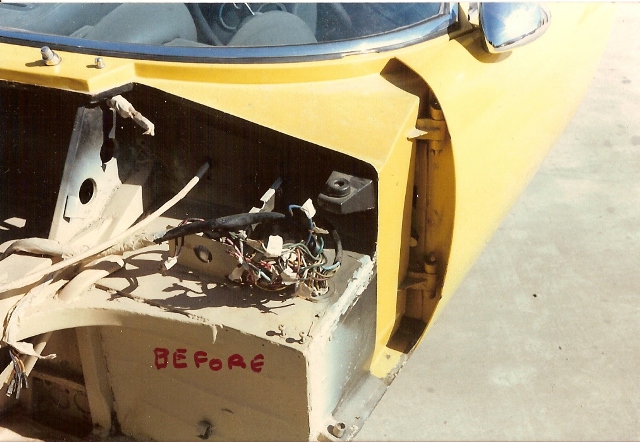 Fuses and bulkhead before restoration (October 1985).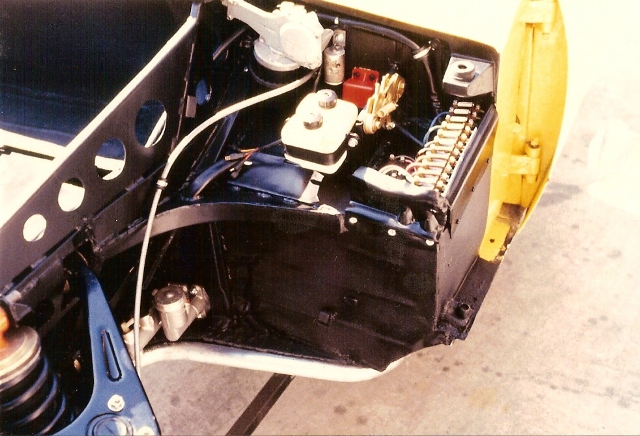 The same area after restoration (December 1985)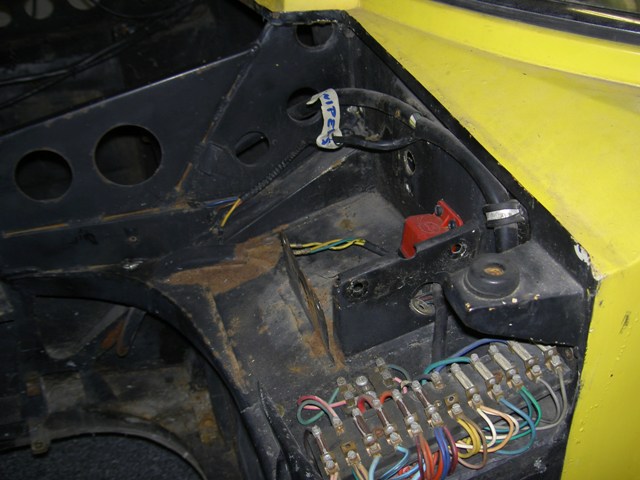 And again after 0 miles but several winters (and summers) outside, in 2007.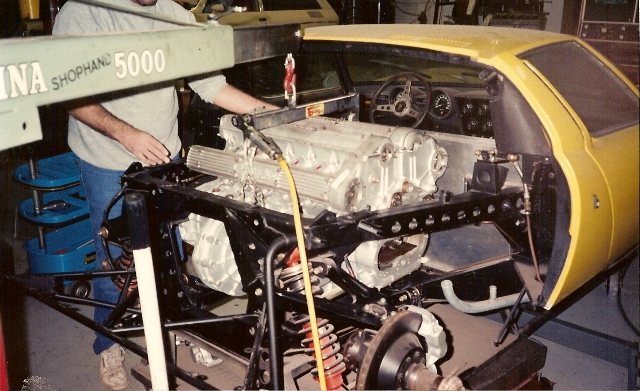 The completely assembled and timed engine in the car. Obviously quite a different state than we found the engine in 2006. The above photo was taken in August of 1990. Compare this with the picture near-ish the bottom of the page titled "The Story of 3850".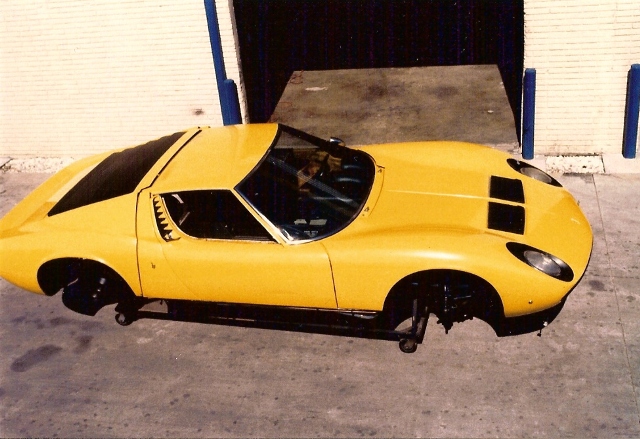 Almost there…but in 1990. Just needed brakes and wheels, which were installed before the car left Texas in September of 1990.