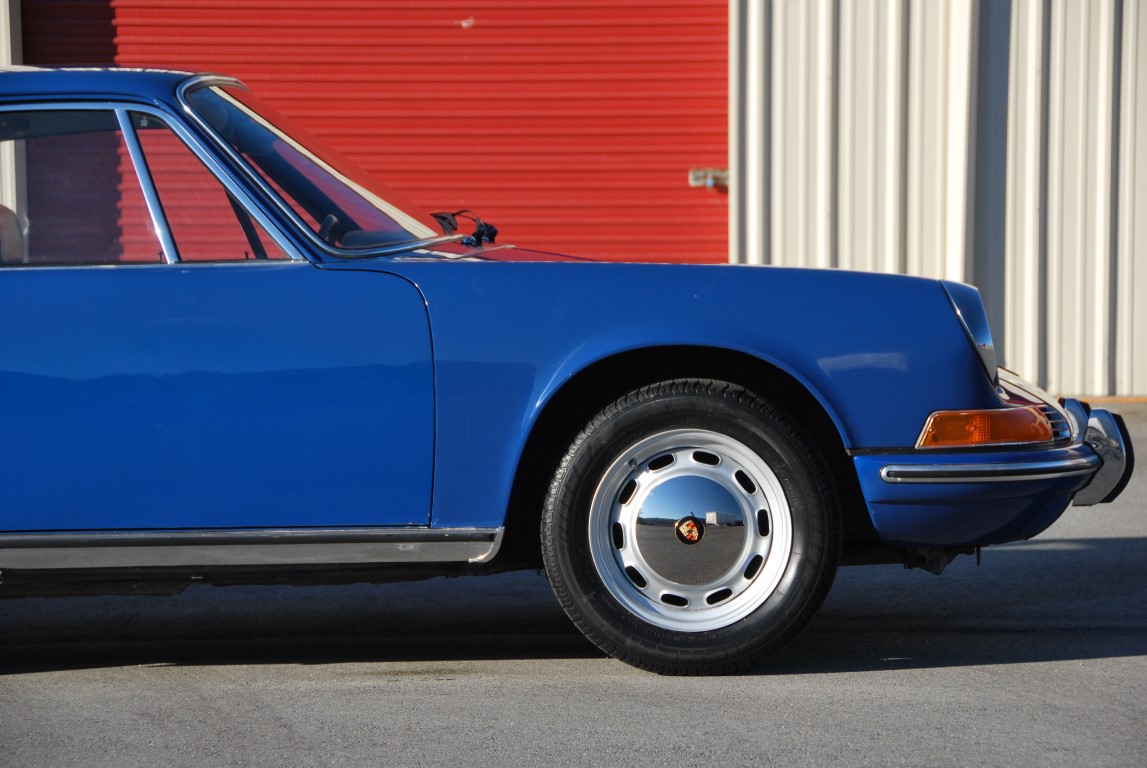 Exterior:

Ossi Blue

Interior:

Black

Engine:

1600cc flat-4, no. 4094396

Transmission:

5-speed manual

s/n:

129021440

Mileage:

82,201 miles

Price:

SOLD TO TX

1969 Porsche 912 Coupe
This is a structurally excellent matching numbers 912 Coupe that was sold new in March of 1969 to its first and only owner, who fastidiously kept the car for 44 years. The car is an original Ossi Blue example, which had the engine rebuilt in 1982, as well as a repaint at the same time. The car has been recently serviced and freshened with the following work:
Rebuilt carburetors
Retrimmed driver's seat
New trunk seal
New horn grilles
New orange bar hood crest
Restored wheels with new hubcaps
The car is complete with books, tools, jack, and records and is equipped with Cibie headlamps.
Located in Monterey, California
The car is in nice shape cosmetically. The paintwork has a few areas of minor cracks but is presentable and attractive overall, and appears to have been redone much more recently than 1982. The chrome and trim are very good and the panel is generally straight with very good gaps. The doors have some waviness. From a structural standpoint, the car has an exceptional undercarriage, with excellent original floors, battery boxes, and front suspension pan. The body has minimal rust, with a small spot on the underside of the engine lid, an area by the front bumper support (inside the trunk by the washer fluid tank), on the underside of the right door, and in the cowl adjacent to the fresh air intake on the left side only.
The interior is predominantly original and excellent considering this. The bottom of the driver's seat was carefully retrimmed and is consistent in appearance with the passenger's seat. The dashboard has been fitted with a cover. The door panels are original and very nice, as is the headliner. The car has exceptionally nice door pockets. The carpets are original and show some staining on the driver's mat but are otherwise quite nice. The switches and controls are original and very nice as well, and the entire interior has a wonderfully correct and intact feel beyond the addition of a cassette player.
The engine and trunk are similarly original and unmolested in appearance. For example, even the factory band clamp on the fuel line to the carburetors is still in place, a rarely seen feature that speaks to the truly unmolested character of the car. The spare is the correctly date coded November of 1968.